---
What is the Diagnosis of the IMAGE?
---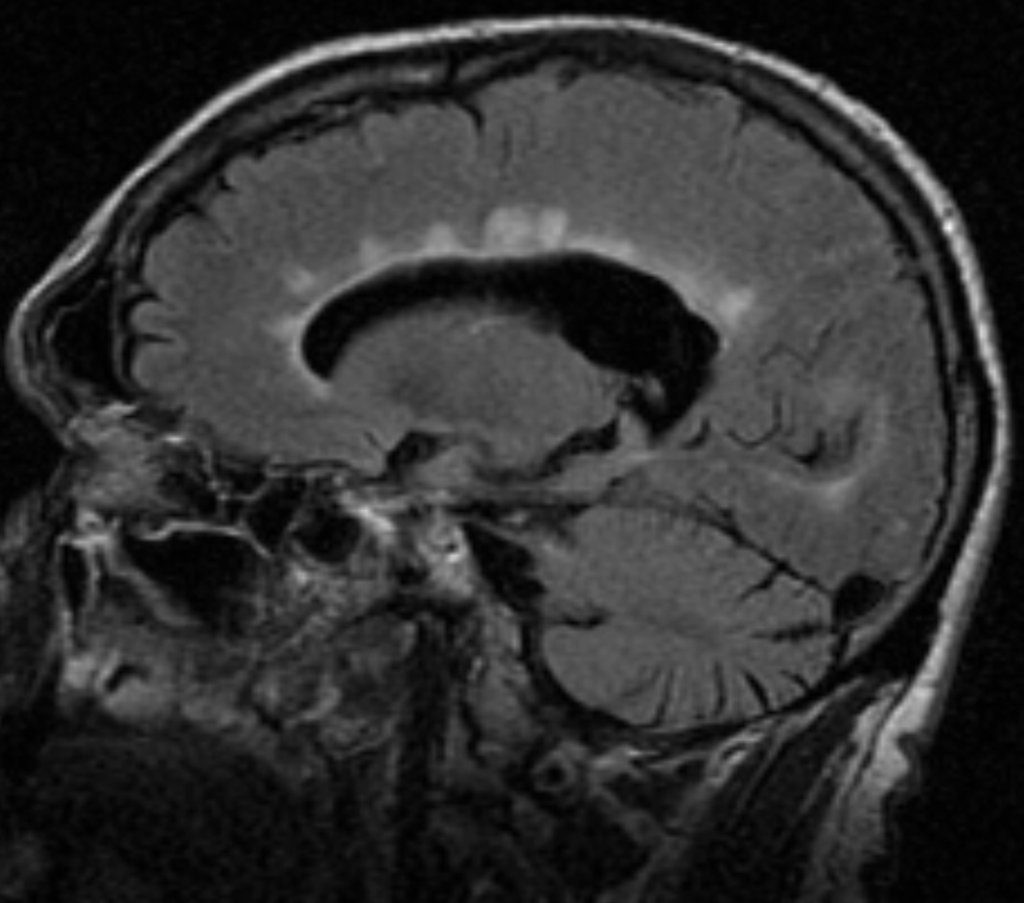 A. Salt and pepper sign
B. Dawson fingers
C. Dot-Dash sign
D. Empty delta sign
---
---
Dawson's fingers attributed to –
A. Perilymphatic inflammation
B. Periarterial inflammation
C. Perineuronal inflammation
D.Perivenular inflammation
---
What is the pathological basis of Dawson fingers?
---
Dawson fingers – result of inflammation or mechanical damage by blood pressure around long axis of medullary veins.
---