What is the Diagnosis of the IMAGE?

A. Esophageal Tear
B. Vascular Dissection
C. Chronic Renal Failure
D. Colloid Goiter



Image -Contributed by Fabiola Farci, MD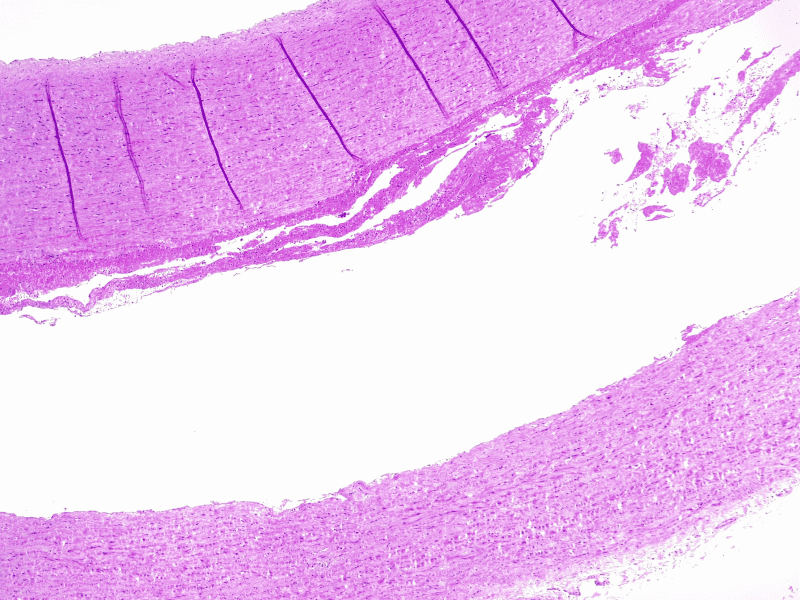 ---
Extra Points
---
What is the "calcium sign" ?
---
X-RAY of Aortic Dissection – "calcium sign" seen
The "calcium sign" describes an apparent separation of the intimal calcification from the outer aortic margin by greater than 10 mm.
---